Aluminium Ducting 100mm x 6m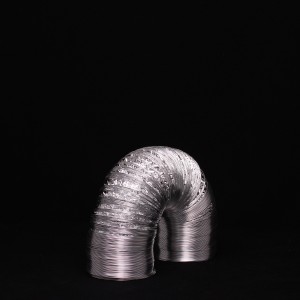 Solid aluminium "memory" ducting. 

This ducting will retain it's shape when you bend it, making it easier to go around corners etc. 
It is softer than the black plastic ducting and thus easier to damage, however it is great to use in hot situations such as connecting cool tubes. Sometimes when using the regular black ducting, a failure in the fan that is used with cool tubes may cause excessive temperatures and melt the plastic ducting. This will not occur with aluminium ducting.
Always use solid aluminium ducting with cool tubes.