Autopot Window Box

Garden on balconies, fences, walls or as a vertical gardens.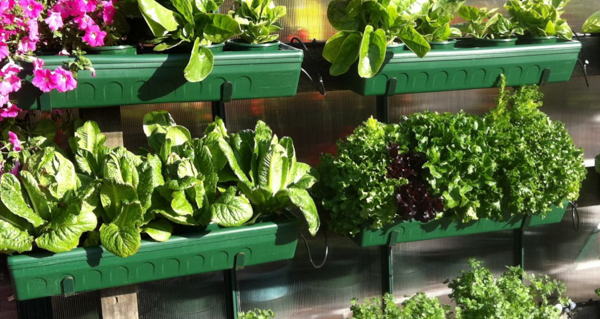 Works well for herbs, lettuce, ornamentals or other smaller varieties.
Mounting brackets are available. You can easily fit this to ontop of a fence rail or secure bracket with screws.
Window box includes:
1 x Window box trough (Size: 800mm x 180mmx 120mm) 
1 x Smart-valve
4 x 150mm pots
4 x Marix root control mats 
We recommend Canna Coco or Cyco Coco/Perlite as your ideal growing medium as they are very good at drawing the water up to your plants' roots. Coupled with Power Grow and Power Bud as your base nutrients which will give you an excellent growing foundation. Available for purchase separately.