150mm Seahawk Clip Fan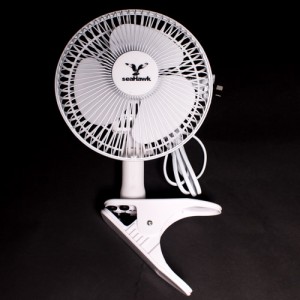 The clip feature in the base of the fan allows you to attach the fan to an upright or ceiling pole in a grow tent.
Our customers use this style of fan a lot inside grow tents to help move air around the enclosed space while strengthening their plant's at the same time due to the increased wind resistance.
2 Speed
Dimensions: 200mm wide x 359mm high.
Base needs to be attached to fan. Some small assembly needed.

6 month warranty.