PS1 Fluorescent System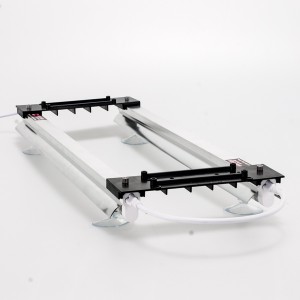 A moduler T5 fluorescent lighting system enables you to create and customise your lighting setup.
This unit comes with 2 x 24 Watt lights and a housing bracket designed to position the lights as you wish and add additional lights if you require. Up to 4 x 24 Watt lights can be run on the same housing bracket and linked together.
A slimline and light unit with suction pads which connect directly on the fluorescent tubes allow you to place the unit on top of large propagation domes.