600 Watt Son-T Pia Plus H.P.S Philips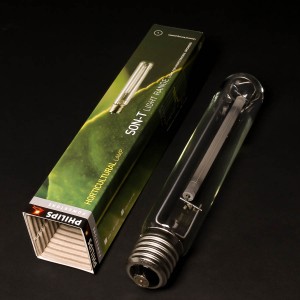 Premium HPS Bulb for fruiting and flowering.
Please note: these bulbs are optimized to produce high levels of red and yellow light spectrum, but do not contain the same levels of blue light spectrum that most HPS bulbs traditionally contain.This makes them an excellent fruiting/flowering bulb, but the results of using them in vegetation may differ from those expected from traditional HPS bulbs. I.e. stem elongation/larger inter-nodal spacing may occur.

This bulb can still produce satisfactory vegetative growth. However, would we recommend a Metal Halide/Conversion bulb as ideal for use in the vegetative stage, as they are optimized for the best results for vegetation.