2L Pressure Spray Bottle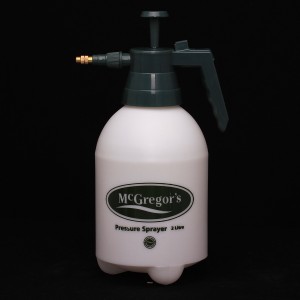 2 Litre high-pressure spray bottle with variable spray rate. Brass spray tip ensures long life.

This spray bottle has a high-pressure sprayer that allows you to create a very fine mist, optimal for distributing nutrients to the plant's leaves.
It also has the ability for the grower to change the spray from a fine mist to a heavy spray.
Works really well with cuttings and foliar spraying.
Great around the garden too.