Lumatek Zeus 1000W Extreme LED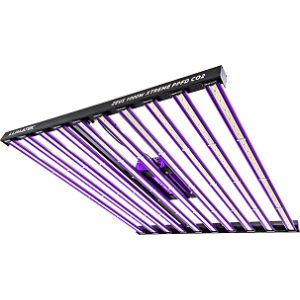 PRE-ORDERS ONLY

Suitable for a 1.8m2 growing area. A high quality LED light, suitable for all stages of a plant's life. Designed and engineered in the U.K.
This dimmable LED is suitable for all stages of growth, from propagation and vegetative growth to flowering and fruiting. The collection of top bin LUMLED and Osram LEDs create a uniform spread of light with deep penetration capabilities that allows the user to position the light close to the canopy. This makes the Zeus 1000w Pro LED suitable for both large and small growing areas.
The Lumatek Zeus 1000W LED is a linear multi-light bar fixture producing PPF of 2925 µmol/s and a Photon Efficacy (fixture efficiency) of 2.9 µmol/J.
This unit comes complete with a 5-year warranty.
For more information, please click here