J.B Lighting 1000 Watt H.P.S Kitset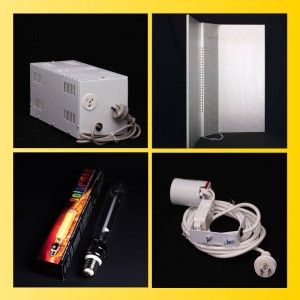 Pack content
1 x
Lamp Holder
Round earth pin lamp holder with a 4 metre cord.
1 x
Shade Silver Premium 900mm x 800mm
This shade is made with dimpled aluminium which helps in reducing hot spots in your growing area by reflecting the light in random directions. Non-dimpled shades can often act as a mirror, reflecting light in the same downward direction creating hot spots.
Made in New Zealand
Pack content