Canna Compressed Coco Cube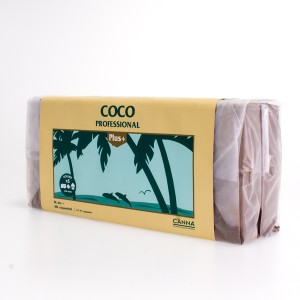 High quality coco medium in compressed form makes it great for shipping and is the exact same high quality, washed and buffered medium that Canna is known for.
Consists of two bricks in individual bags ready to add water. Each brick makes 20L and can be broken in half letting you expland only 10L at a time if you wish.
Use about 12L of water per bag to fully expand the coco medium. Pouring 1L at a time into the provided hole is the ideal way.
Link to video from Canna explaining the process,
Freight price guide (excludes rural delivery).
Auckland
6 x Cube $2.80
Outside Auckland to Whangerai / Opotiki /Otorohanga
6 x Cube $5.55
Rest of North Island       
6  x Cube $13.17
South Island       
6 x Cube $26.55