Bluelab CF/pH/Temp Combo Meter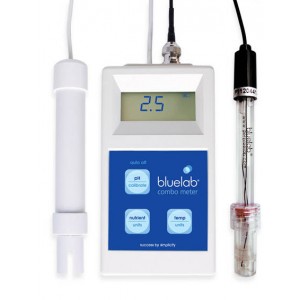 All-in-one, top quality product from Bluelab.
Measures pH, CF and temperature.
The complete measurement tool for hydroponic growers.
Clean the electrodes regulary with electrode cleaner or unscented Jiff, using gloves on your hands to prevent the oil from your skin coating the electrodes.
Made in N.Z. 
5 year warranty.