Budgenie 20L Flairform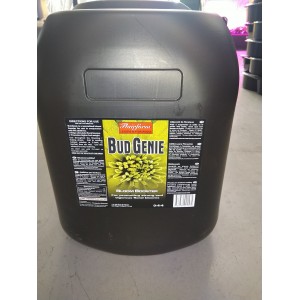 Promoting strong and vigorous floral blooms
Bud Genie is a specialized bloom booster for use in conjunction with PK additives such as Budstorm.
Helps stimulate floral blooms

Promotes higher fruit weight
Use throughout the flowering and fruiting phase. Add to existing nutrient solution at 2.5ml/1L then stir well. Use solution for every watering. Do not use with Pythoff or hydrogen peroxide.
NPK 0-4-4