PK 13-14 250ml Canna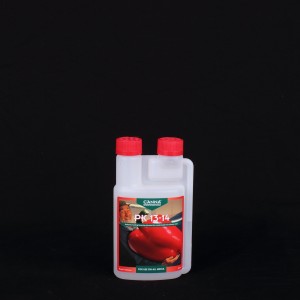 Potassium and Phosphate additive to be used alongside your usual flowering nutrient.
Extra potassium and phosphate promotes prolific flowering leading to an increase in flower size and weight. 
Use at 1-2 mls per litre 3-4 weeks before harvest for 1 week only. A little goes a long way.
N-P-K-S = 0 - 5.5 - 11.4 - 0

(N-P-K is a representation of 3 major elements in a nutrient from the composition by weight. N = Nitrogen, P = Phosphorous, K = Potassium S = Sulphur)