pH Test 5m Tape Grotek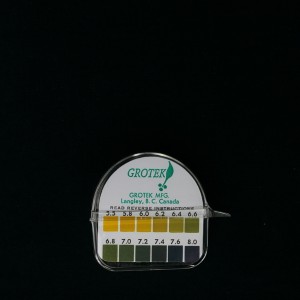 pH tape with a 5.5 to 8.0 range.
5 mteres long. Just use a small piece of the tape to measure the solution being tested.
Dip the test paper into the solution and chech the colour the tape changes to. Immediately compare the colour of the tape with the colour chart on the dispenser to find out the ph of the solution. 
Quick,easy and accurate.