Propagation Dome & tray Large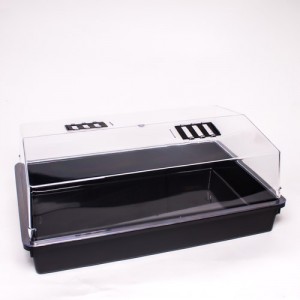 due mid March

390mm Wide x 580mm Long x 240mm High
A rigid plastic unit with 2 sliding air vents on roof for ventilation.
 A slightly sloping roof will still allow a small fluorescent light unit to sit safely on top while providing the required light for growth.

Rigid plastic construction means longer life and much easier to sterilise between harvests.
Fits our Cultilene Rockwool Trays nicely.