Grow Kit Pots Medium and Nutrient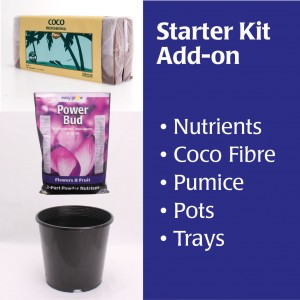 A complete starter kit for growing in pots using Coco medium. Ideal for under a 600 watt light or a 1.2 metre x 1.2 metre area.
Pack content
1 x
Canna Compressed Coco Cube
Give this a go if you are a soil grower. Plants love growing in Coco. You will be rewarded.

Makes 40L when expanded by adding water

Pack content