Bluelab CF/EC Pen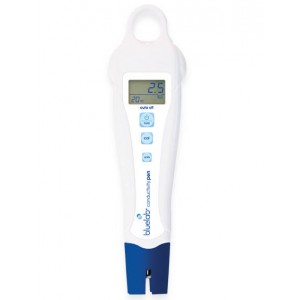 A high quality Bluelab CF pen.
Bluelab are synonymous with high quality products, providing hydroponic growers with the best tools for measurement of pH, CF/EC, temperature,moisture etc.

This EC pen continues that tradition and provides the hydroponic grower with a highly accurate tool for measuring CF levels in hydroponic, soil and coco nutrients.
Takes 1 x AAA battery (one included with purchase)

Features:
Measures EC and temperature

Selectable units for temperature

Backlit LCD display

Double junction probe (not replaceable)

Hold reading funtion

Low battery indicator


Fully water proof

Auto off function
Automatic temerature compensation (ATC)