Rhizotonic 1L Canna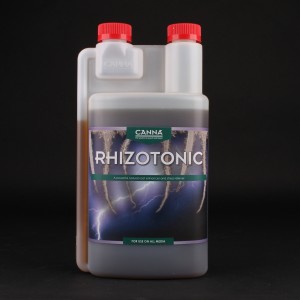 Organic root stimulant, plant protector, activator and reviver.
Derived from Marine Algae.
Made in Holland.
Canna Rhizotonic radically accelerates new root growth up to 55%, significantly reducing the growth cycle in rapid growing plants. Contains no less than 60 bio-growth stimulants and vitamins.
Use with cuttings and seedlings, transplanting and general use.
N-P-K 0.6-0.2-0.6
(N-P-K is a representation of 3 major elements in a nutrient from the composition by weight. N = Nitrogen, P = Phosphorous, K = Potassium)