Gro Potting Mix 40L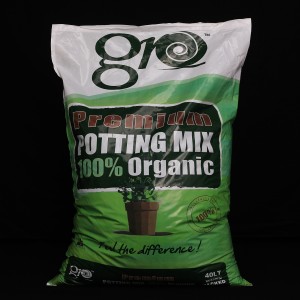 One of our most popular growing mediums.
$28 per bag for purchases of 5 or more bags.
A popular  growing medium containing peat, perlite, neem for pest control, lime and worm castings. Has no bark, which is good because bark can harbour pests such as sciarid fly etc.
Shipped in a white sack for protection or inside a carton.
 Freight price guide (excludes rural delivery costs).
Auckland 
1 x bag $6.55

Outside Auckland to Whangerai / Opotiki / Otorohanga 
1 x bag $9.55
Rest of North Island       
1 x bag $12.58
South Island       
1 x bag $20.15
Larger orders are much cheaper for freight. Ask for a freight quote.