1.2m Starter Kit DIGITAL BALLAST, Tent, Fan, Filter and Accessories Kitset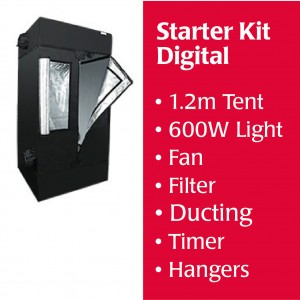 Contains a Cultiv8 digital bulb, ballast and shade.
For a complete growing set up add on the Grow Kit Medium and nutrient package.Product code LK99
Pack content
1 x
Carbon Filter 100mm x 300mm
Highly effective carbon filter with removable flanges.
As this filter has a small surface area which inhibits air flow, a 100mm mixed flow fan is NOT recommended. A more powerful fan such as the 100mm centrifugal fan is required.

Pack content